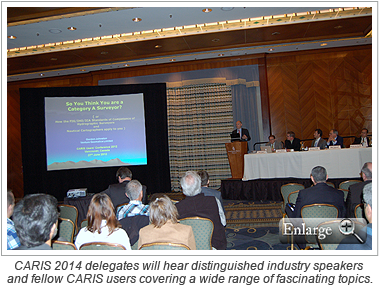 The event we've been waiting for is finally here. The staff at CARIS have been busy preparing for CARIS 2014, the largest international gathering of CARIS users, which will take place in Brest, France in a couple of weeks!
CARIS 2014 will run June 2-5, 2014 with two days of dedicated boot camps and user group meetings, followed by two days of conference sessions. During the conference sessions delegates will hear from distinguished industry speakers and fellow CARIS users covering a wide range of fascinating topics.
In addition, delegates will hear from CARIS' senior development manager, Mark Masry, and research and development project manager, Bill Lamey, on the latest advancements in CARIS software, as well as a look at what the future holds.
With a strong program and a record number of registered delegates, CARIS 2014 is one conference you will not want to miss. Register today to ensure you don't miss out!
We look forward to seeing you in Brest!