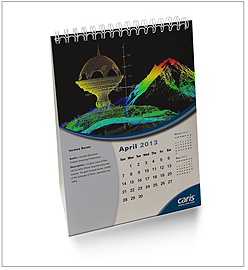 This week marks the last week to submit images for the 2014 calendar contest. The submission deadline is Friday, September 13.
CARIS software users are encouraged to submit their favourite CARIS imagery including geospatial datasets, maps, charts, 3-D views and more for a chance to be featured in the 2014 CARIS calendar.
Submit your images today!