Teledyne CARIS is pleased to announce the successful implementation of Hydrographic Production Database™ (HPD) as the Swedish Maritime Administration (SMA) production system. This replaces the previously used legacy software employed by SMA for the management of spatial data. HPD supports the creation of paper and electronic charts, special publications and data services, and has been customized to meet SMA's special requirements and workflow needs.
The project, known as 'CHAMPS', included system customization and development, existing data and product migration, training of SMA's project team and end users. The project was completed and approved on time early February this year. Official products produced with the new system have been published since last year.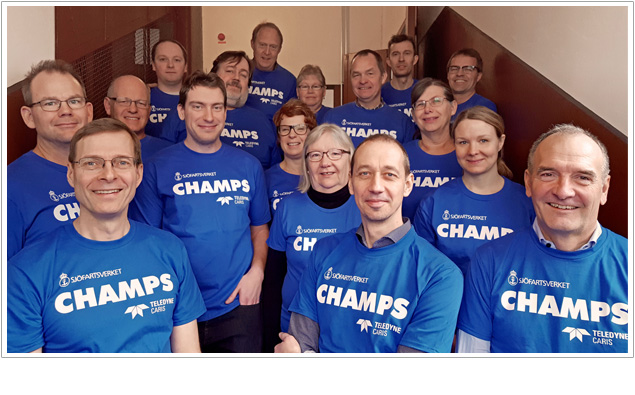 Magnus Wallhagen, Head of Production at SMA: "We have had a really good cooperation in this project and I am impressed by Teledyne CARIS' ability and knowledge in running such a project and also in the branch of hydrographic mapping."
The Swedish Maritime Administration is responsible for accessibility and safety in the Swedish waters. Services include but are not limited to, pilotage, icebreaking, maritime traffic information, maritime and aeronautical search and rescue and hydrography.
HPD offers an integrated suite of products that can manage data in a seamless database, providing a multi-user environment for efficient data and chart production. Products such as S-57 ENCs and IENCs, S-57 AMLs, paper charts and nautical publications can all be created with the system as well as GIS exports for further data analysis, distribution and discovery. As S-100 product specifications are developed, they will be supported by HPD as well.
If you are interested in learning more about HPD and other software solutions offered by Teledyne CARIS, representatives will be on hand at the IHO Assembly in Monaco, April 24 to 28, Stand 14.