New Calibration Capabilities in HIPS and SIPS 10.4
For Immediate Release
October 31, 2017
Fredericton, NB, Canada – Teledyne CARIS™ is pleased to announce the release of HIPS and SIPS™ 10.4. This version introduces the first commercial release of CIDCO's Automatic Boresight Calibration tool, providing a systematic approach to calibration as an alternative to the traditional, manual patch test.
Borrowing adjustment techniques from the Lidar industry, the new Multibeam-IMU Automatic Calibration (MIBAC) algorithm developed by CIDCO is now available in HIPS™. The Automatic Boresight Calibration tool is designed to simplify both survey planning and post-processing for calibration requirements, requiring fewer survey lines in the field and providing a repeatable, robust calculation of the boresight angles between the IMU and sonar in post-processing in just a few clicks. The algorithm also provides immediate feedback to the processor on the quality and confidence of the calculation.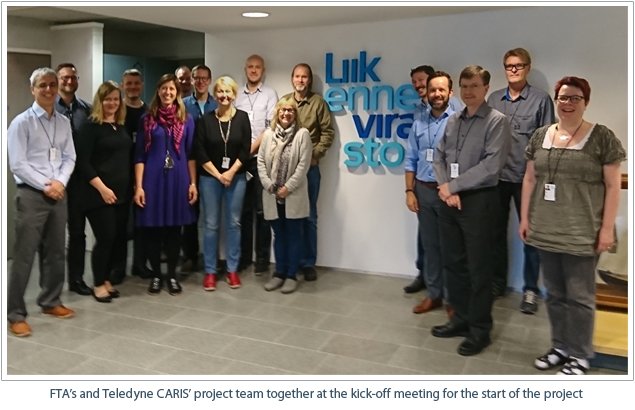 To learn more about this new tool, click here to watch a short and informative video.
This release also includes support for additional formats such as R2Sonic TruePix™ imagery, Kongsberg KMALL, and Triton XTF for advanced processing in SIPS™ Backscatter. For more information, please visit the HIPS and SIPS product page for details.
Visit us at Hydro 17, stand P1, to learn more about our innovative software solutions.
About Teledyne CARIS
For over 35 years, Teledyne CARIS has been the leading developer of marine mapping software. Teledyne CARIS offers a highly effective solution for near real-time processing and robust quality control of sonar data and the creation and distribution of maps, charts, and digital datasets.
The Ping-to-Chart™ software is designed to deliver an integrated and seamless solution for the entire workflow of hydrographic information.
CARIS™ software offers a comprehensive level of support with training sessions, consulting, and a series of courses as well as technical support via online services, multilingual telephone support, and email.
###
For more information contact
Kim Holland
Media Relations and Content Marketing Specialist
+1 (506) 458-8533
kim.holland@teledyne.com
Copyright © 2018 Teledyne CARIS. All rights reserved. CARIS, CARIS software and the CARIS logo are registered trademarks or trademarks of Teledyne CARIS. All other registered trademarks or trademarks are property of their respective owners.